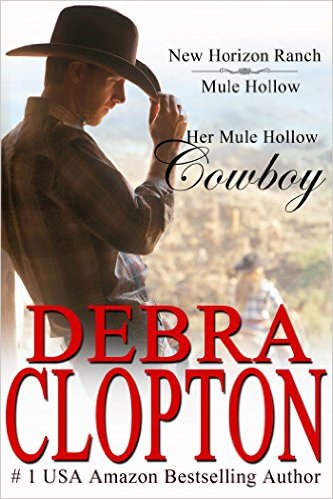 ***Her Mule Hollow Cowboy: (Contemporary Western Romance) (New Horizon Ranch Mule Hollow Book 1) by Debra Clopton. Price: Free. Genre: Christian Western Romance of the Day, Sponsor, Amazon Bestselling Author, Western & Frontier, 2 million books sold Author. Rated: 4.5 stars on 111 Reviews. 202 pages. ASIN: B00J9SHJPS. #1 Amazon Bestselling Author Debra Clopton. Reviewers love it: Delightful! Debra Clopton is one of the best Christian Romance authors out there – she never disappoints, ever! I would recommend this book to anyone who loves a good, clean romance! If you have never read her novels, you have to READ THEM ALL!
*Some Girls Do (Outback Heat Book 1) by Amy Andrews. Price: Free. Genre: Romance, Contemporary, Westerns. Rated: 4.4 stars on 29 Reviews. 186 pages. ASIN: B015GEUFCW.
Emma's Dream (Morgan's Run Romances Book 1) by M. Lee Prescott. Price: Free. Genre: Romance, Westerns, Contemporary. Rated: 4 stars on 6 Reviews. 241 pages. ASIN: B0128IKHUO.